Place des Montréalaises
Montréal
Sketching Stories - Place des Montréalaises with Andrew King
Video © Lemay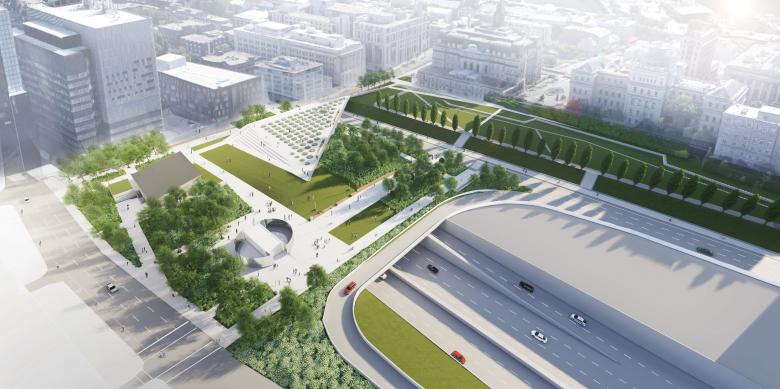 Visualization © Lemay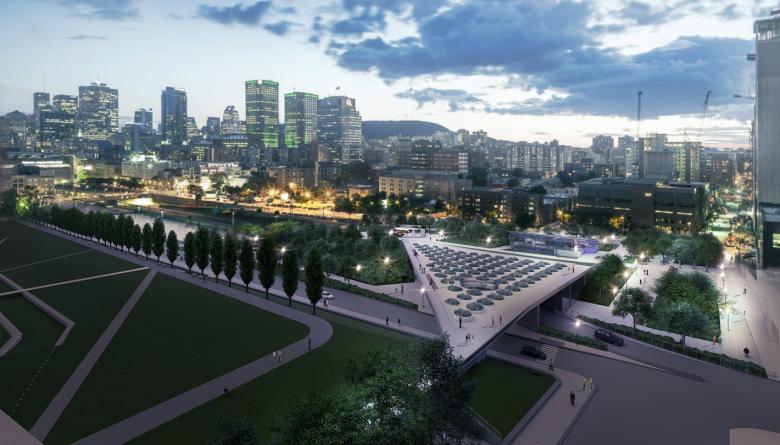 Visualization © Lemay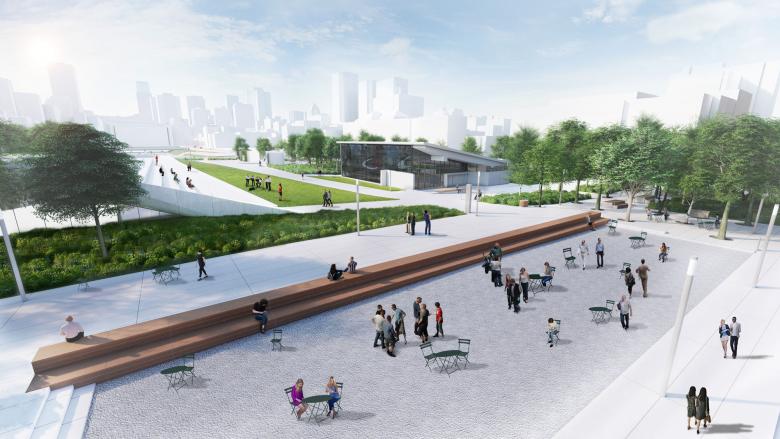 Visualization © Lemay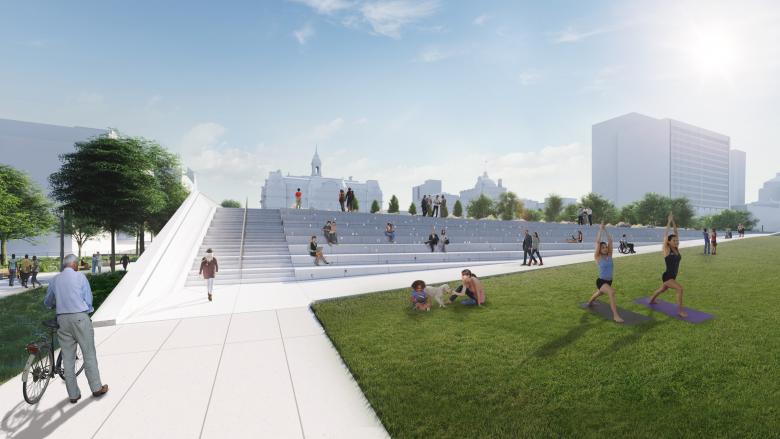 Visualization © Lemay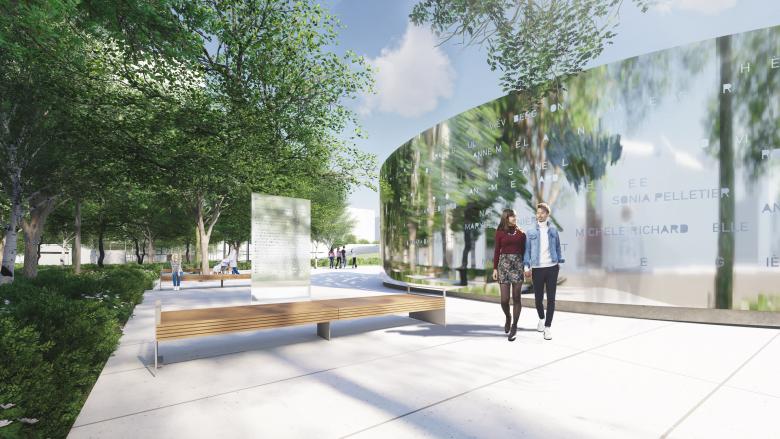 Visualization © Lemay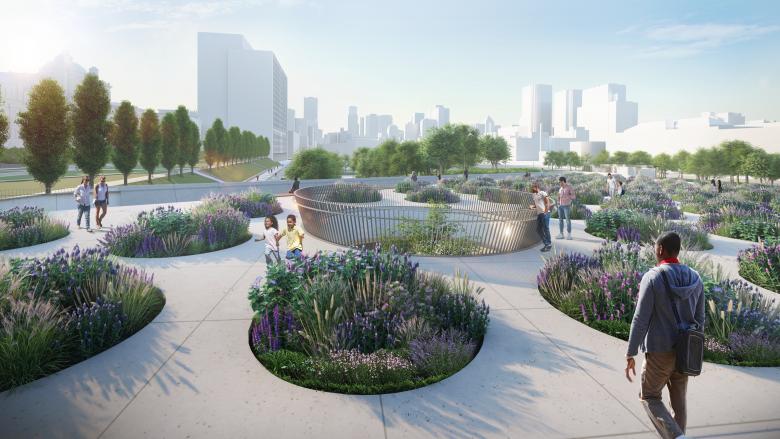 Visualization © Lemay
Architecten
Locatie

Montréal

Klant

Ville de Montréal

Team

Andrew King, Patricia Lussier, Angela Silver

Artist

Angela Silver

Engineering

SNC Lavalin

Engineering

ELEMA
The winning project in the City of Montreal's International Multidisciplinary Landscape Architecture Competition, Lemay's concept for the Place des Montréalaises stood out with its inclined plane connecting the top and bottom of the city.
The plane becomes a suspended flowery meadow of 21 indigenous plants that will flower sequentially with the changing seasons, each one representing a female Montrealer of great influence. The names of these famous women are also inscribed on the plane's integrated staircase that invites sitting and socializing.
Users of Place des Montréalaises will also discover four distinct public spaces: one in each corner of the site. There will be an urban amphitheatre along Saint-Antoine Street, while a multifunctional esplanade will be built along Hôtel-de-Ville Avenue. On Viger Street, a forest with foliage evoking Mount Royal's emblematic trees will serve as a pedestrian entrance to the Champ-de-Mars metro station and its famous stained-glass window by Québécoise artist Marcelle Ferron. Finally, a major urban axis will connect Gosford and Sanguinet Streets in front of the CHUM Research Centre.
The design for the Place des Montréalaises will be conscientiously woven into the City of Montreal's urban and monumental fabric, its every thoughtful detail embodying the importance of women to the city's history.
"This project is healing the city by connecting back over the highway to join two major precincts. It also honours the memory of 21 women who were so important to the evolution of Montreal. It imagines itself throughout the year through a meadow of flowers, trying to take advantage of all of the seasons. It's beautifully rendered through line drawings. " – Susan Fitzgerald, juror, Canadian Architect Awards
Gerelateerde projecten
Magazine
Andere projecten van Lemay