The Phenix
Montreal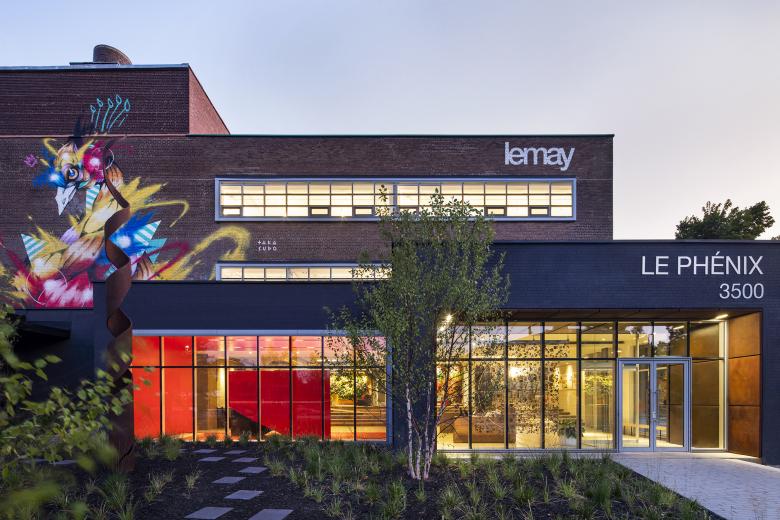 写真 © Adrien Williams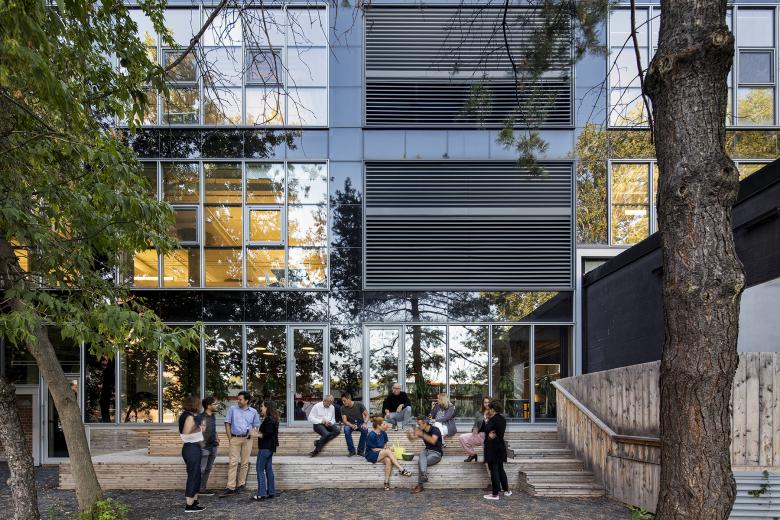 写真 © Adrien Williams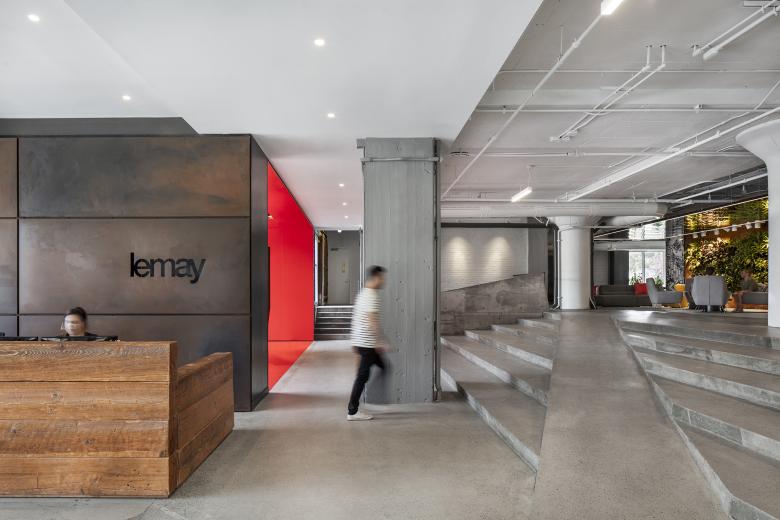 写真 © Adrien Williams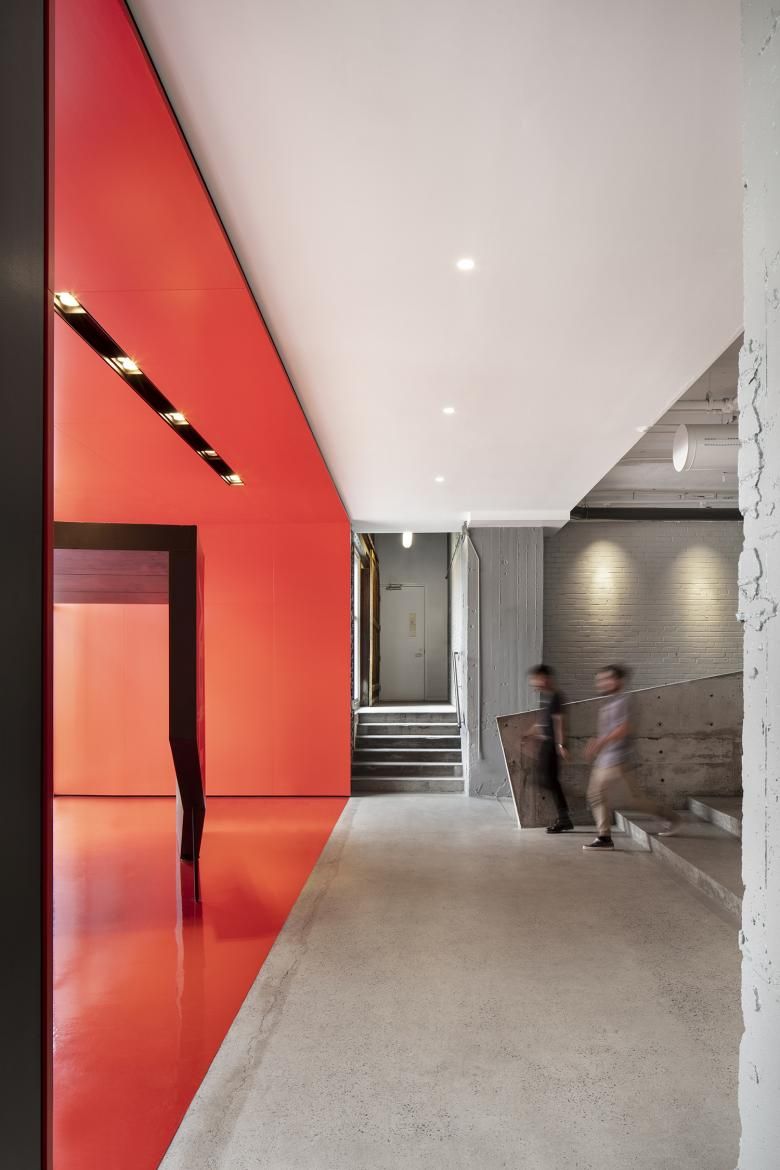 写真 © Adrien Williams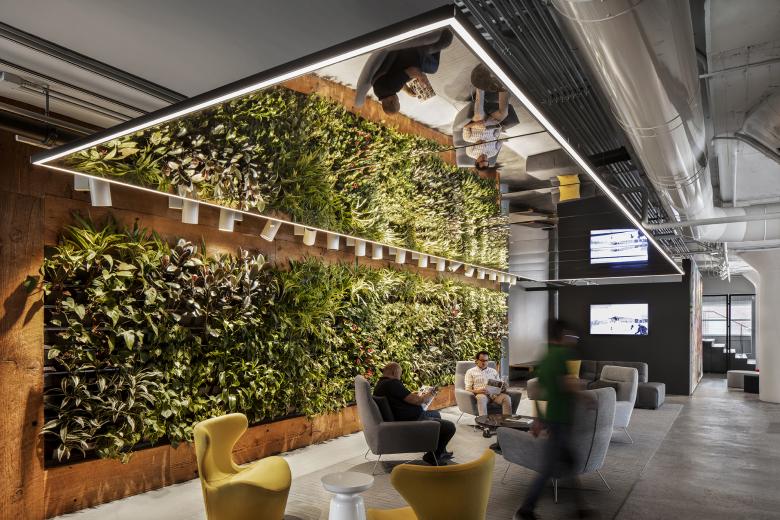 写真 © Adrien Williams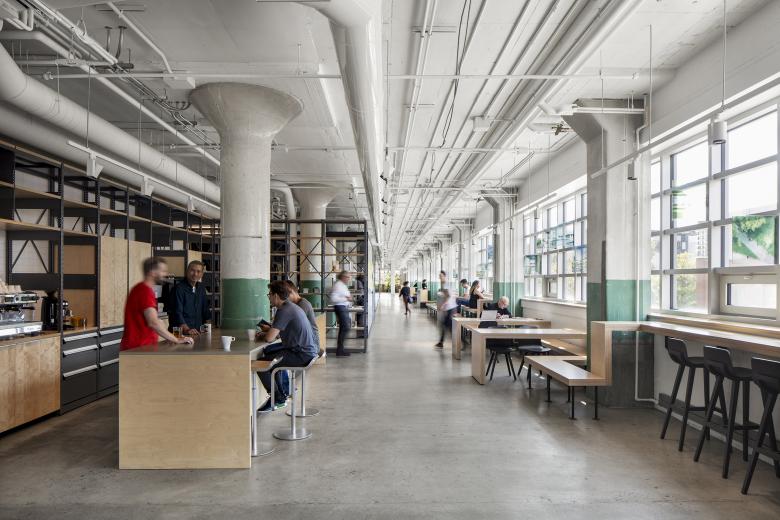 写真 © Adrien Williams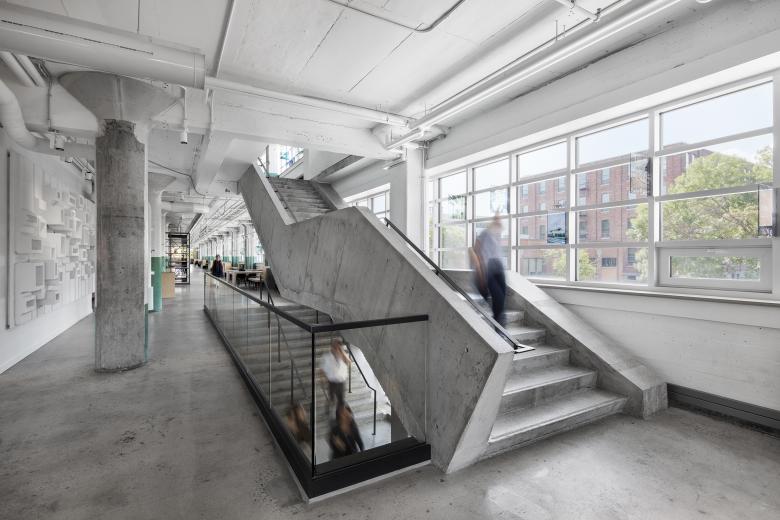 写真 © Adrien Williams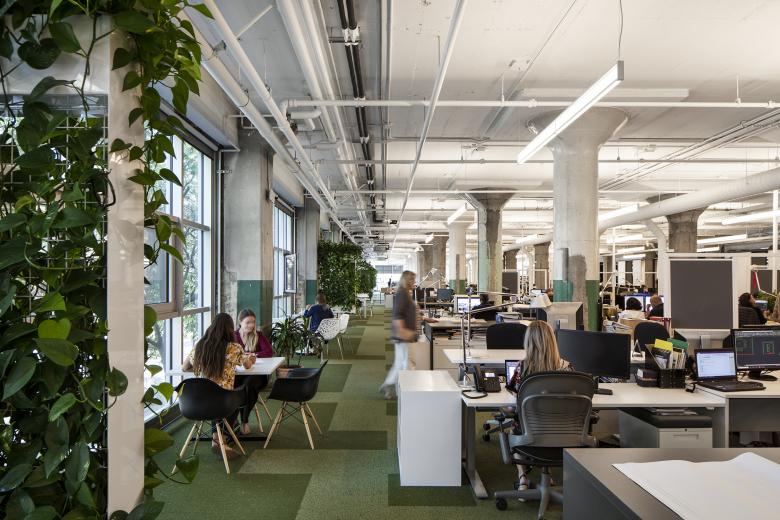 写真 © Adrien Williams
建築家
場所

Montreal

年

2019

クライエント

MACH, Lemay

チーム

Louis T. Lemay, Andrew King, Julia Easto, Marie-Eve Parent, Hugo Lafrance
Lemay's Montreal office hosts some 350 professionals and is an experimental laboratory for innovations in sustainability and workplace design.
It was already a socially and environmentally responsible gesture to plant itself at the heart of Montreal's South-West borough, an up-and-coming neighbourhood also home to the firm's own humble beginnings. But instead of designing a new building, Lemay chose to transform a neglected 1950s-era warehouse into offices for its growing transdisciplinary team. It seized the opportunity to design a unique work environment for testing out new concepts and Net positive approaches in support of the design excellence and sustainable development leadership Lemay offers its clients.
Greenery permeates the indoor space year-round: a living green wall, climbing plant modules and a green room improve indoor air quality and balance humidity, while promoting a vital natural connection and fostering well-being. All office areas have access to daylight and views, reducing the need for artificial lighting.
The Phenix boasts a rare (maximum) 3-star Fitwel rating, as well as Zero Carbon Building Standard and is aiming for LEED-Platinum certification – Performance and Living Building Challenge – Petal Certification.
関連したプロジェクト
Magazine