For Quality in Architecture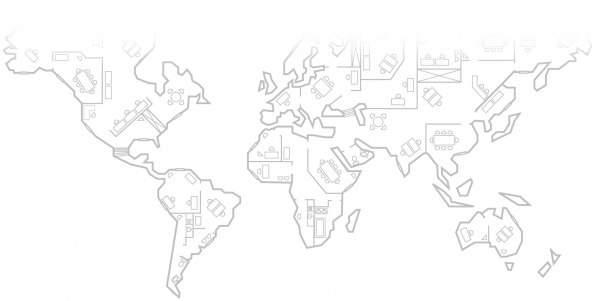 World-Architects.com—the premium network of outstanding architects, landscape architects, engineers, interior designers, lighting consultants, and architectural photographers—brings designers, clients, and contractors together in the goal of advancing quality in architecture.
In addition to the over 2,500 offices profiled from over 50 countries, job listings, a showroom of quality products, and an events calendar help support architects and others in this goal. Some countries also feature an eMagazine editorializing recent events in the world of architecture, with more on the way.
Carefully selected according to criteria of professionalism, uniqueness, and quality of design, offices are profiled on easy-to-navigate pages that allow the firms to present themselves and their work, and to provide easy access to important information: What have the architects built? Which competitions have they won? Which honors have they received? Where have their buildings and projects been published?
Founded 1994 by Zurich-based PSA Publishers, world-architects.com utilizes a network of editors, critics, and designers at home and in all of the countries for which national pages are maintained. Via the linking of the different disciplines and countries to one another, a reference work has been produced in which thousands of buildings by established and emerging offices can be searched according to themes or regions.
World-Architects.com is an indispensable communication tool for building professionals and the leading medium for those who want to create and promote good architecture.

Contact us!
Others about us
"Surprisingly many interesting young and emerging architects in the selection!"
Süddeutsche Zeitung (Newspaper), Germany
"We love world-architects.com, because it keeps us informed and makes us a part of a major international network".
Prof. Dipl. Ing. Ruth Berktold, Yes architecture, München
"I have been amazed by how many inquiries we receive via world-architects.com - from genuine prospective clients to editors wanting to publish our projects, and, of course, from young talented architects looking for work."
Belmont Freeman, Belmont Freeman Architects, New York City
"The world-architects.com site allows me to send the client links to the firms I know and even to search for new architectural firms whose work and experience might be just what my client is looking for."
Margery Perlmutter, Land Use Lawyer, New York
"I'm just preparing a proposal for an investor who selected us on world-architetcs.com"
Olivier Périer, Urban Platform, Brussels
"The perfect place for real estate developers to find the right architect."
Schöner Wohnen (Magazine), Switzerland

Say something about us